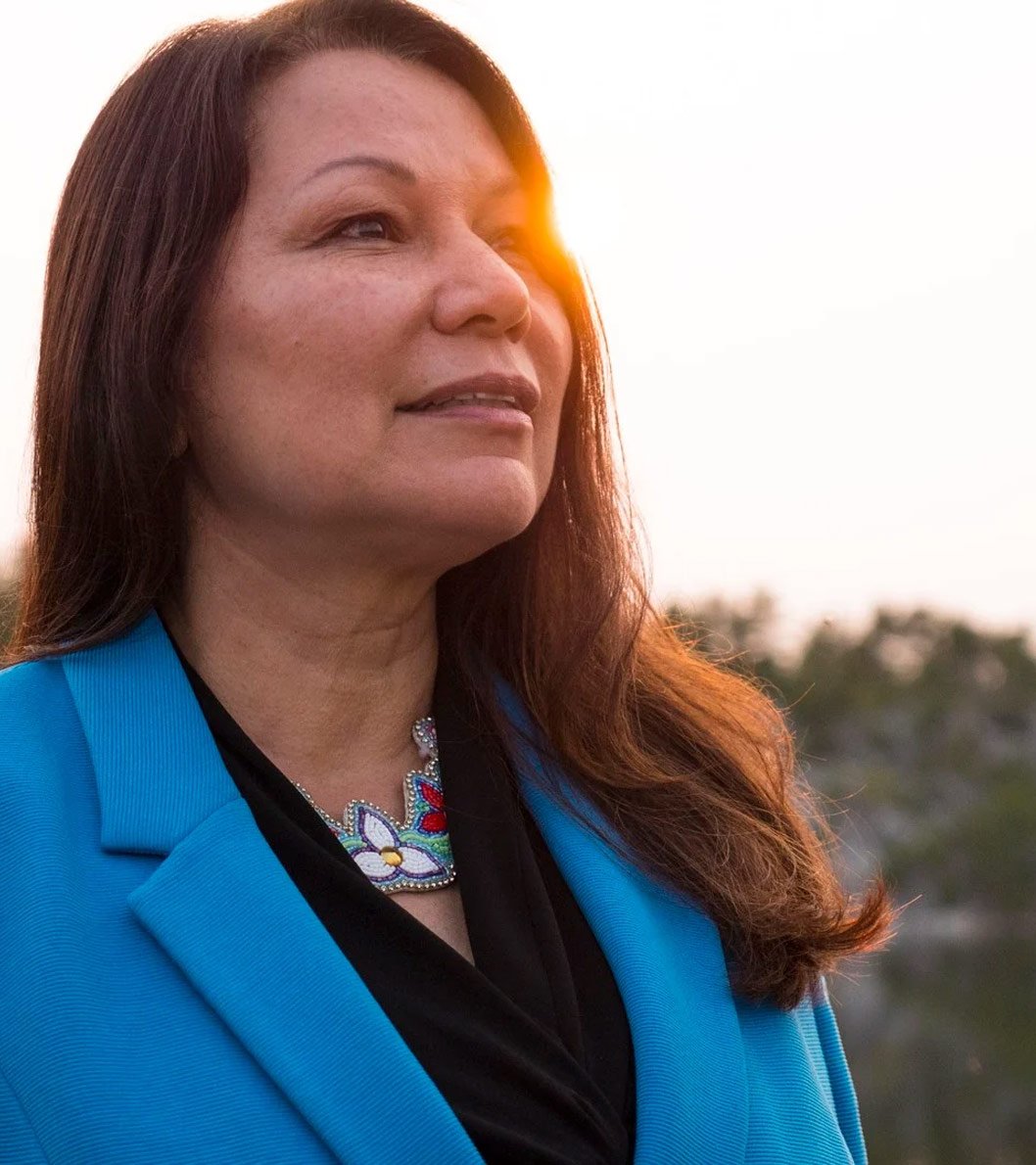 Corporate Sector
"If Indigenous peoples were hired at the same rate, and if we were allowed to achieve the same level of education that you have on Main Street, we would be helping to contribute $27.7 billion dollars to Canada's economy." -

Dawn Madahbee Leach
-From our film: 'Economic Reconciliation'
E-learning Professional Development workplace course with a certificate from First Nations University of Canada
The Truth and Reconciliation Commission (TRC)'s Call to Action #92 requires that businesses provide education for both staff and management on the history and culture of Indigenous Peoples and foundational learnings on reconciliation.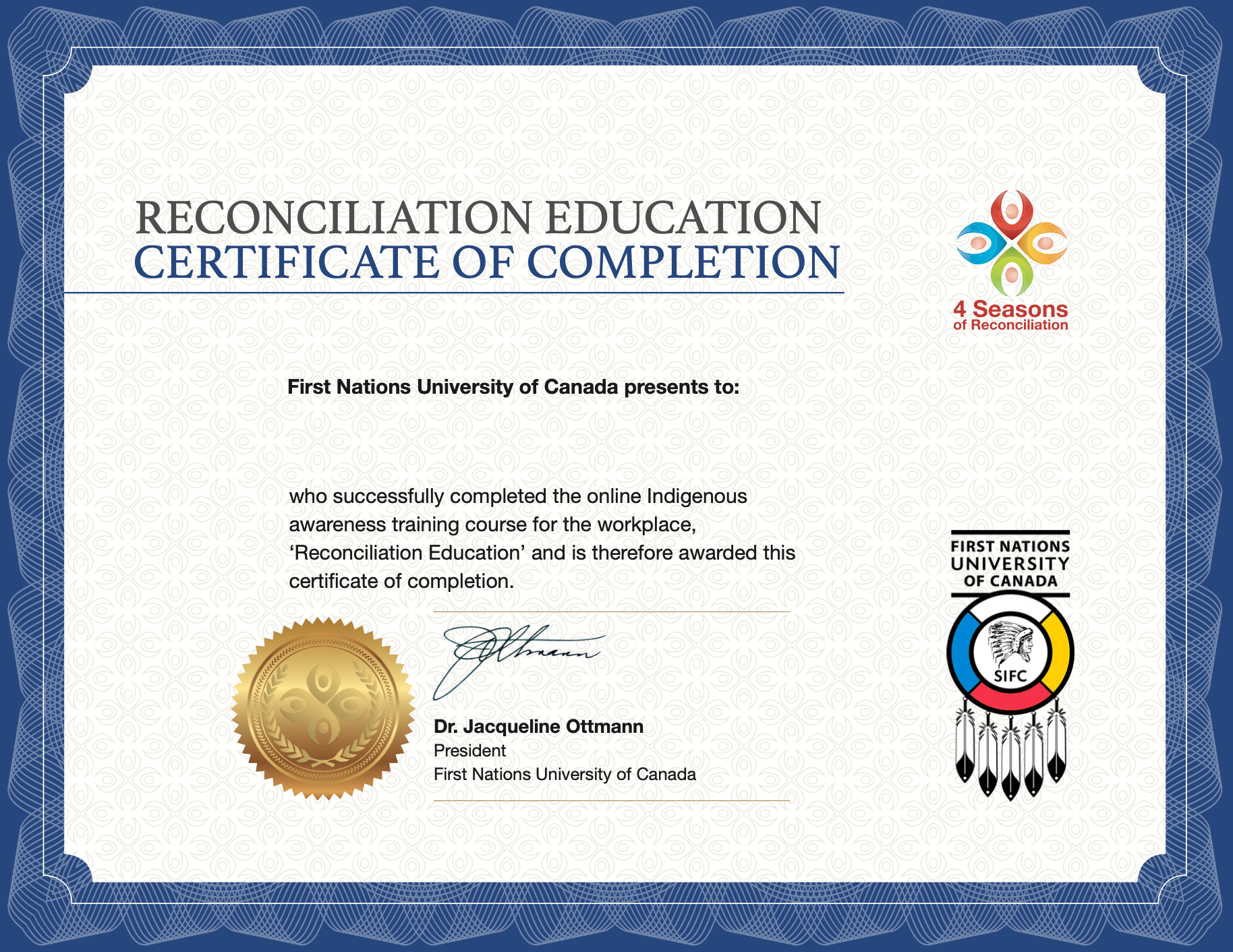 The TRC calls for "skills-based training in intercultural competency, conflict resolution, human rights, and anti-racism."
Professional development is essential to building a strong workforce. Nowhere is that more noticeable than in diversity and inclusion training. Decades of research show that prioritizing diversity & inclusion in the workplace has a lasting positive impact on creativity, employee satisfaction and retention, and increased revenue.
This 2 to 3-hour multi-media e-learning is an engaging means of meeting the requirements of TRC #92 and helping your organization implement anti-racism culture & awareness. The course, 4 Seasons of Reconciliation, provides the foundational 1:0:1 to equalize everyone's knowledge in your workplace and set them on their learning journey.
Why 4 Seasons of Reconciliation?
Our professional development course for corporate clients:
Is adaptable to your regions's content and land acknowledgments
Can be tailored to your staff's needs, including customized content
Includes progress reports and quizzes
Can be completed at their own pace, deadline optional and based on your company needs
Is available in both English and French
Is adaptable to your professional development goals and TRC requirements and land acknowledgments
Includes a digital certification (PDF) upon completion from First Nations University of Canada
Donates 10% of its proceeds to First Nations University of Canada scholarships
Topics covered in the course:
10 Modules:
With diverse, authentic Indigenous voices from Residential School Survivors, Community members, Elders, Youth, Leaders, Women, Educators, Artists from regions across Canada. Main themes covered:
Thriving Indigenous Societies

Contact

Racism

Colonialism

Treaties

Indian Act

Residential Schools

UNDRIP

Reconciliation today

Indigenous Relations in the workplace

Concrete optimism towards the future